INSTRUCTOR OF WRITING, LITERATURE, AND DIGITAL PUBLISHING
VideoAdventuresInformation@gmail.com
website: VideoAdventures.info (in process)
Videos: YouTube / VideoAdventures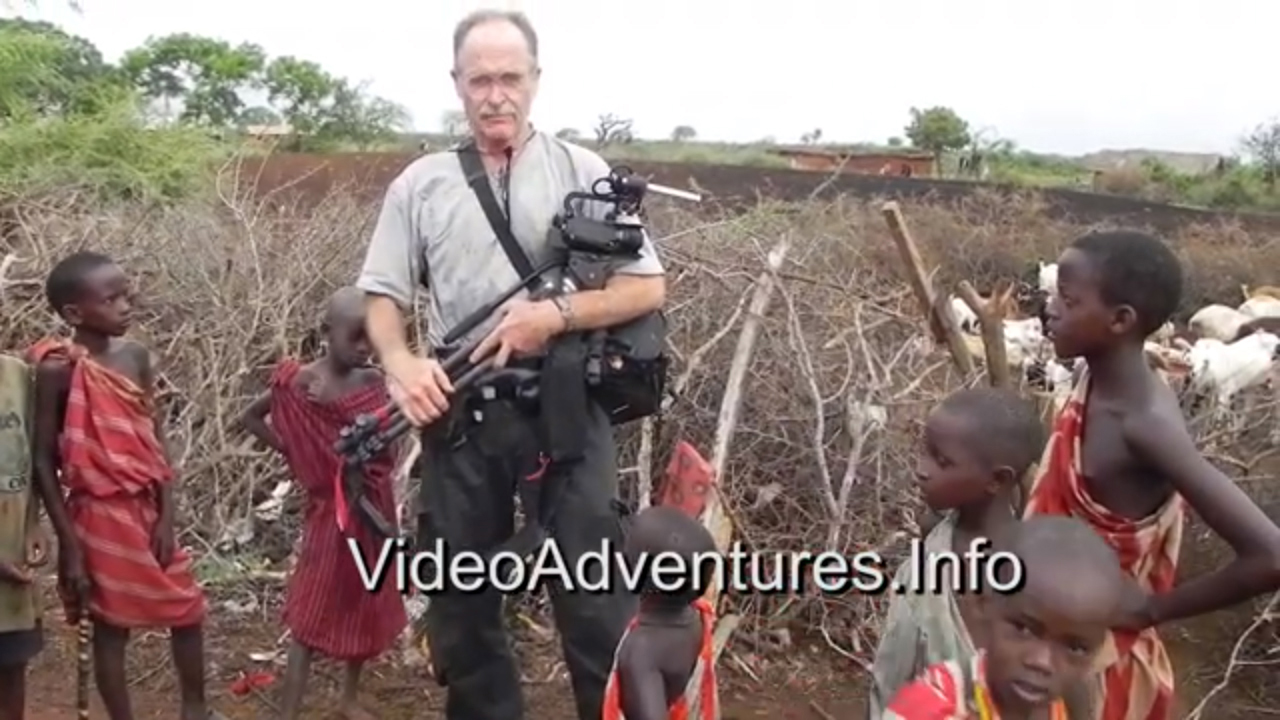 ANSWERS TO K P F K QUESTIONS:
1. Why do you want to be on the Local Station Board?

I want to serve on the KPFK Local Station Board to advance the income and membership of the station. KPFK provides my continuing education on issues across the political spectrum, local, state, federal, and international. And now expenses and lack of listener numbers threaten to silence KPFK. My number one issue, my central concern, will be money for KPFK.

2. How do you envision the Local Station Board working with the Pacifica Foundation, KPFK, and the community?
I believe the Local Station Board can work with the Pacifica Foundation and the Los Angeles community by exploring the opportunities offered by international population of Los Angeles. When listeners hear KPFK, I hope they will recognize the opportunity to alert KPFK reporters to issues within Los Angeles, the United States, and in other nations. Meetings of the board can serve as a focus of this exchange. Reporters to the people, people to the reporters of KPFK and Pacifica.
3. How could the station better serve its listeners?

KPFK provides information on issues ignored in the wider media sphere. And KPFK promotes events ignored in the local media. The few minutes of community announcements are an example of a public service. There are also community events promoted by KPFK.

Below I demonstrate how free internet media -- YouTube -- can announce and promote a community event. And make money for KPFK.



Videos: Free Event Promotion via YouTube
KPFK announced an event featuring Chris Hedges in the 8:59am and 5:59 drive times. My thought: People will hear the announcement -- do they drive with pen and paper in hand?

Working with the internet and PhotoShop, I screen-captured images, then animated the images with Final Cut Pro. I recorded a fragment of interview from Ian Masters, inserted that audio under the images. I guessed listeners could remember Chris Hedges, Pasadena, KPFK. I titled and meta-taged the video for the keywords, Chris Hedges, Pasadena, KPFK. In the 36 hours before the event, the video received 3,000 views. And the event succeeded.

This assembly of images, audio, and meta-tags took two hours. Chris Hedges filled the church. KPFK made money. This an example of how free technology can increase income from events.

In this way, and other techniques, KPFK volunteers and interns can heighten the value of announcements. KPFK offers intern opportunities with college credit. Beyond college credit, these skills make money in the real world. And perhaps KPFK can present community education classes in media technology.

Media skills will project more information to listeners in Los Angeles. Consider this: Issues of the world and the nation threaten the Los Angeles community -- KPFK commentators provide the background to issues, before the issues become catastrophes. Reports on climate destruction are an example of this. KPFK must continue -- and to do that, to serve the listeners, the programs and personalities of KPFK must increase the volume of information offered to greater numbers of listeners. This involves alternatives to radio alone -- audio-production for hand-held devices, internet print publishing, and video production. Expanding these alternatives requires the work of more groups and individuals.

4. Describe some actions you would take to increase the influence of the station in underrepresented communities and to increase the diversity of the listening audience.

To the issue of unrepresented and diverse audiences -- make the radio a source of immediate and future opportunities. Information can increase opportunities for work, security in their housing, and means to maintain their health. Too often, individuals in the communities do not know what is possible. I did not. I lucked into some opportunities, KPFK alerted me to others. The people need more. Refer to the example in answer number 3 above.

KPFK offers community announcements and intern training with college credit. Announcements eliminate the expense of printed flyers and newspaper ads. Refer to the Chris Hedges example. Work as a volunteer and/or intern offers real-world training in digital arts. I know from experience and I can demonstrate with on-line examples of community announcements employing PhotoShop, scanning, video editing, and uploading to the internet of announcements to the greater Los Angeles population. I gained success again and again with basic investments of equipment, learning, and work time. I did it. Others can.

5. What sources of funding, other than listener donations, do you feel KPFK should solicit?

KPFK needs to explore every possible means of funding allowed by a 501(c)(3). I know from my own experience unconventional efforts can earn money. For example, I earned more money from advertising revenues on my YouTube videos promoting home-grown vegetables for weight loss than I earned as an Associate Professor at a local college.

As a member of the board, I will question everyone with knowledge of past fund raising campaigns to learn what has succeeded and what has failed. I will try any permitted campaign. I will train individuals to pursue avenues of funding. I will train individuals to earn money they can contribute to KPFK. We cannot continue to hope for multi-thousand dollars from celebrities. We need a thousand activists with a thousand different issues contributing to KPFK.

6. Please state briefly the skills, experience, educational background, work history, organizational affiliations, areas of community service, areas of interest, and expertise that you would bring to the Pacifica network as a member of the Local Station Board.

I now work as a writer and maker of video travel documentaries.

I cannot write of a lifetime of experience in a few words. As my education and projects overlapped, interwove, and ran simultaneously, I will summarize as briefly as possible -- though perhaps in fragmentary and non-chronological order.

For example, writing novels financed a design and export business from Central America. The work as a designer / importer led to volunteering in city political issues, the issues led to political candidacy, the candidacy put my name on a black-list, I relocated to Los Angeles, worked as a professor and media entrepreneur as I uptrained for work in the Middle East.

From California State Universities, I attained a Bachelor's Degree in Literature, a Master's in American Literature, I wrote novels and scripts, I trained in 35mm film production, I took post-graduate university courses in Special Education, I retrained in digital arts and videography and attained three Certifications at a local college, I attained a 30-plus-unit Certificate in Middle Eastern Languages and Cultures ( a course of study equivalent to another Bachelor's ) from the University of California, I attended and passed Arabic-only courses at the University of Damascus.

In the past, I dug ditches, made houses, wrote poetry, invented devices and wrote patents, published best-selling novels, designed and directed the manufacture of women's fashion accessories, worked as a professor of literature and technical writing, and worked internet and sales in Damascus, Syria. I also worked at the graduate level as an American-language instructor to Syrian professionals at the Russian Cultural Center in Damascus.

As a designer and director of production, I worked in Guatemala from 1981 to the end of 1994. The products went to retail stores and catalogs in the United States. Through the catalogs, the products sold in the world.

The Guatemalan artisans I employed were the highest-paid artisans in their pueblos. With the money from the exported products, they built houses, educated their children, bought land, paid for medical services for their families. I did this to ease the suffering of the ongoing civil war. 100,000 Guatemalans and others died in that time. I assisted in the body-recovery of two murdered Americans.

I worked multiple political campaigns as a volunteer, leader, and as a candidate. All the campaigns emphasized environment, quality of life, education, and mixed-use commercial-residential units for entrepreneurs. Real estate corporations and the local chamber of commerce responded by black-listing me in the city. I relocated to Los Angeles.

After studying Arabic and Arabic cultures at UCLA, I worked in Damascus, Syria to encourage travel to the archaeological sites and education in the universities and other colleges. Our office succeeded in drawing foreign academics, students, and their families to tour Syria and meet the Syrian people. I worked there despite the continuing war in Iraq and the surveillance of the secret police. Eventual arrest and interrogation made continued work awkward -- though not impossible. I returned to the United States to uptrain in video and buy video equipment. I continued working for that Syrian enterprise -- with the intent to return for video production -- until the 2011 war closed the office and scattered the personnel. After the start of the uprising, no American could operate in Syria.

As a writer, I worked in the wars of Guatemala, El Salvador, Honduras, and Nicaragua. I published many novels under pseudonyms. I regret that I published very little as journalism. The demands of my writing contracts and the design/import business limited my journalism. And the very real threat of murder and / or disappearance of myself and my associates restricted my questioning of political and military sources in my areas of operation. If I published with my real name, I would not have survived. Newspapers and organizations refused information I offered as anonymous background information. I did publish three very short pieces in the New York Times. However, I submitted that information with pseudonyms. When I applied to work as a writer for the Times, with the condition that I continue with pseudonyms, the editors refused.

If elected to the Local Station Board, I will encourage contributions from anonymous sources with the stipulation that all information be confirmed via multiple named sources.

7. Do you anticipate missing any Local Station Board meetings due to family or job related problems or inadequate transportation?

My writing and / or designing projects will not interfere with scheduled meetings. I set my own schedule. From time to time, I work video documentary assignments. If working in the United States, I can manage the schedule. If foreign, the assignments usually do not require more than a week outside of the United States.

8. On which Local Station Board committees are you interested in actively serving?

I hope to serve on any committees dealing with fund-raising.and internet media. At present, I am on the Committee to Strengthen KPFK.